The Astoria hall is suitable for events with approx. 50-500 persons, e.g. trainings, meetings and seminars

Astoria's 200 square meter hall is suitable events of various types and magnitudes from seminars to exclusive dinners. The hall, over eight meters tall, includes a grand stage and a rising balcony, which is suited for e.g. toasting.
The hall built in 1919 represents the neoclassical movement and the walls and the roof are decorated with ornaments that match the spirit of the time. The floor of the hall is the original oak parquet.
Technical equipment:
— video projector (with HDMI/VGA connection)
— sound system, microphone on the speaker's table and two wireless microphones
— WiFi
Sauna facilities available upon request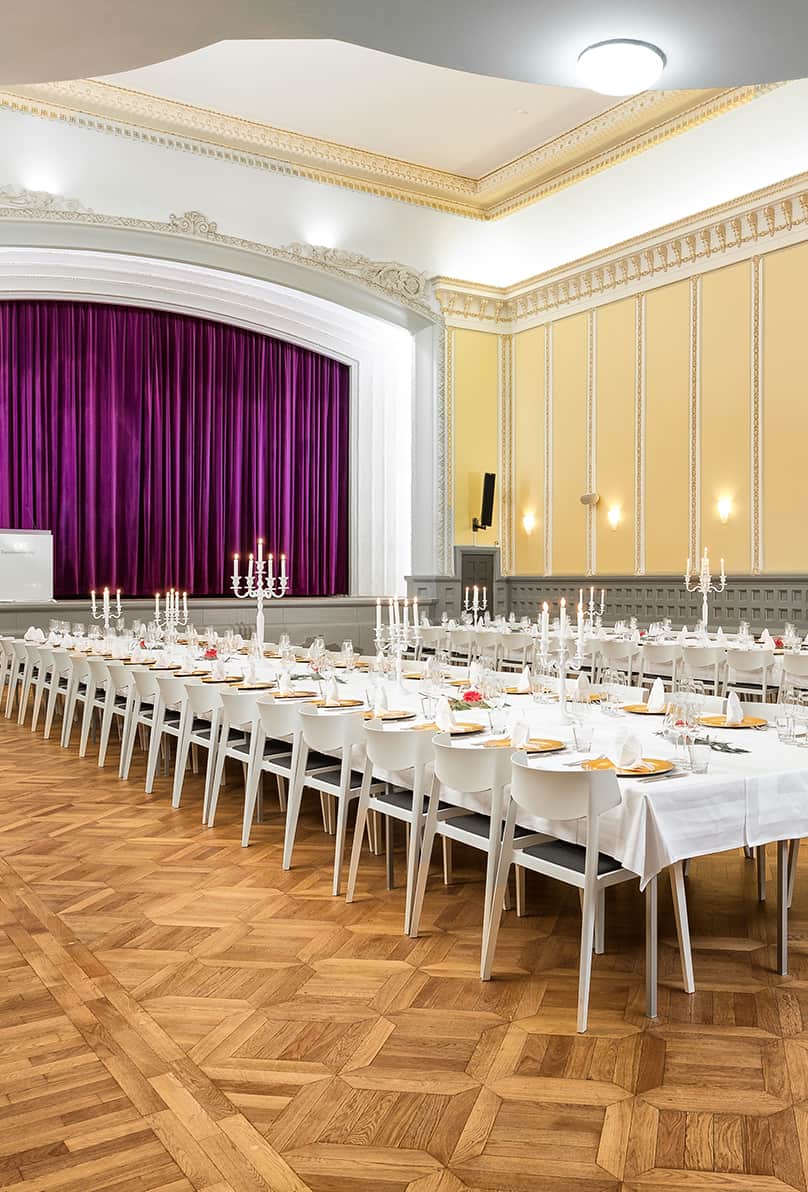 Astoria hall capacity
You can organize elegant events for approx. 50-500 persons in the Astoria hall, and also smaller events are possible if necessary. In addition to the hall, more space is available in the lobby, balcony and the Astoria cabinet. We are happy to respond to further inquiries and tell you more about the capacity of the hall!

Seminar
Rows of chairs for approx. 50-400 persons

Dinner
Dinner served at the table for approx. 50-250 persons
Buffet
Buffet dinner for approx. 50-200 persons

Cocktail
Cocktail event for approx. 100-500 persons

Concert
Concert for approx. 50-400 persons

Breakfast
Breakfast seminar for approx. 50-350 persons
Seminars and concerts for as many as 400 persons
In Astoria, you can organize effective seminars and enjoyable concerts even for a large number of guests. The balcony in the main hall offers some nice extra space and an unobstructed view to the stage.
Years of experience of dinners and annual celebrations
Elegant dinners and annual celebrations are perfectly held in the magnificent main hall that can accommodate long tables for up to 250 persons.
Weddings and other family celebrations in Astoria
The magnificent Astoria hall is well suited for exquisite wedding celebrations and the actual ceremony can be organized at the venue upon request.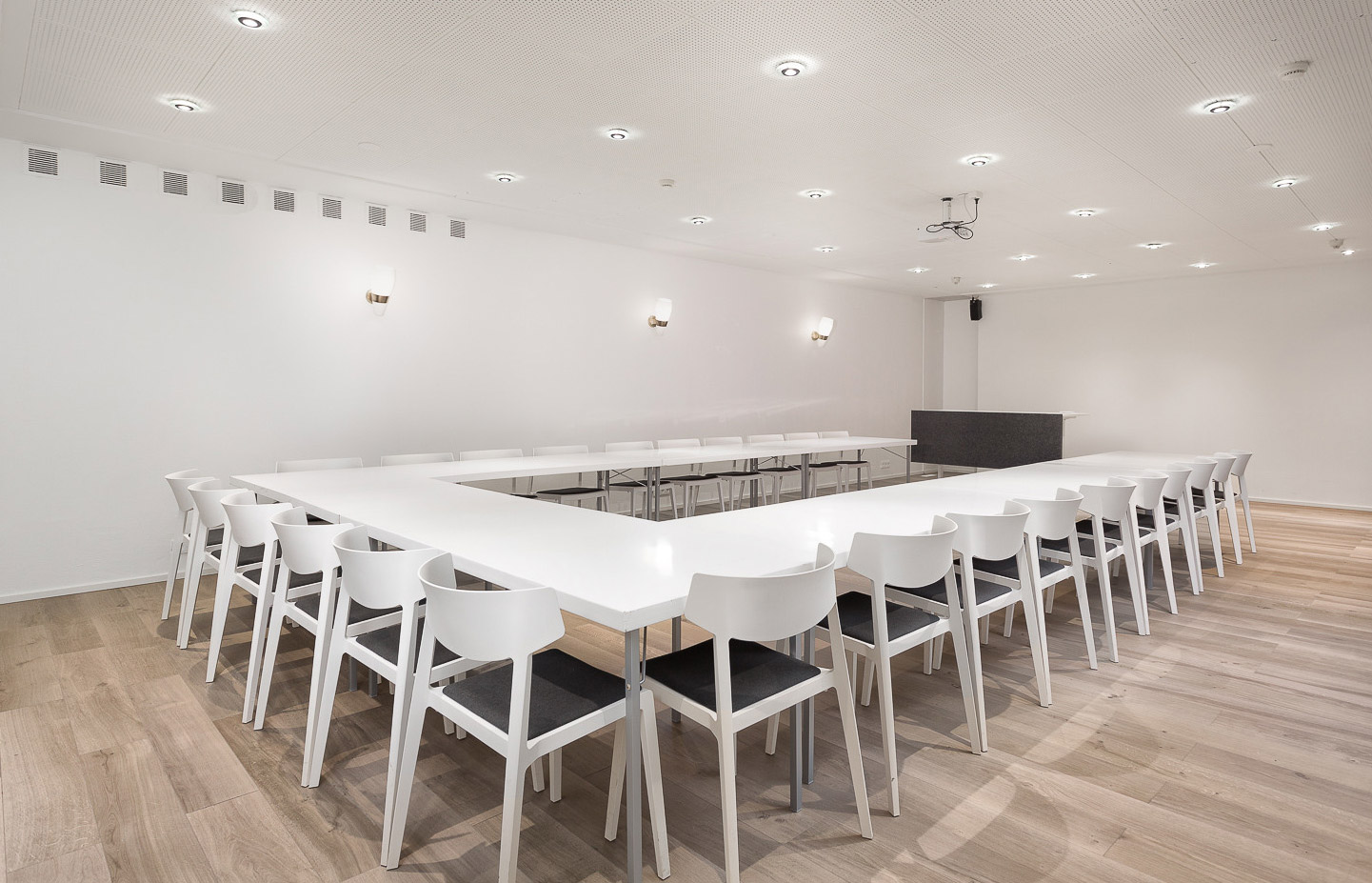 Effective meetings, exquisite evenings and family celebrations in the Astor cabinet
Up to 60 persons can be accommodated to have dinner at the tables and the food and drinks can ordered through us. The venue has an alcohol license, so it is forbidden to bring your own alcohol drinks. The Astor cabinet is rented either together with the Astoria hall or as a separate space. The cabinets have shared bathrooms with the upstairs hall.
Technical equipment (included in the rent):
— video projector (with HDMI connection)
— sound system
— flipboard
— WiFi
Meeting
Seats for approx. 5-60 persons

Dinner
Dinner served at the table for approx. 5-60 persons
Buffet
Buffet dinner for approx. 5-50 persons

Cocktail
Cocktail event for approx. 15-60 persons
Lecture
Rows of chairs for max 80 persons

Coffee
Coffee for approx. 5-60 persons